Introduction
E-commerce has completely changed how we shop and conduct business in the modern day. A trustworthy and efficient shipping system is essential to sell products on Amazon and deliver them on time to clients. This is where Amazon Prep Centre UK comes into play, offering a range of shipping options tailored to meet the United Kingdom's sellers' needs.
What is Amazon Prep Centre UK?
Amazon Prep Centre UK is a service provided by Amazon that enables sellers to store their inventory in Amazon fulfillment centers and leverage their extensive network for order fulfillment. By utilizing Amazon Prep Centre UK, sellers can take advantage of Amazon's expertise in shipping and logistics, allowing them to focus on other aspects of their business while ensuring prompt and reliable delivery.
Standard Shipping
Standard shipping is the default option provided by the best Amazon Prep Centre. It offers competitive rates and reliable delivery within the United Kingdom. With standard shipping, you can reach customers nationwide efficiently and cost-effectively. This option is ideal for sellers who want a straightforward shipping solution.
Amazon Prime
Amazon Prime is a premium subscription service offering numerous benefits to sellers and customers. You can enroll your products in the Amazon Prime program as an Amazon Prep Center UK user. This makes your items eligible for Prime Two-Day Delivery, providing a significant competitive advantage and attracting more customers who value fast shipping.
International Shipping
Expanding your reach beyond the borders of the United Kingdom is essential for growing your business. With Amazon Prep Centre, you can easily ship your products to international customers. Amazon's extensive global network and partnerships with international carriers make international shipping hassle-free. By opting for international shipping, you can tap into new markets and unlock new growth opportunities.
FBA (Fulfillment by Amazon)
Fulfillment by Amazon (FBA) is a well-liked service that permits sellers to store their products in Amazon's fulfillment centers. With FBA, Amazon manages the entire fulfillment process, including storage, packaging, shipping, and customer service. By the central prep uk utilizing FBA, you can leverage Amazon's extensive resources and expertise, providing your customers with a seamless and efficient fulfillment experience.
FBM (Fulfillment by Merchant)
Fulfillment by Merchant (FBM) is an alternative option Amazon Prep Centre offers. With FBM, sellers handle the entire fulfillment process, including storage, packaging, and shipping. While FBM gives you more control over the fulfillment process, it requires additional time and resources compared to FBA. FBM suits sellers who prefer to manage their own inventory and fulfillment operations or have unique product requirements.
Benefits of Using Amazon Prep Centre UK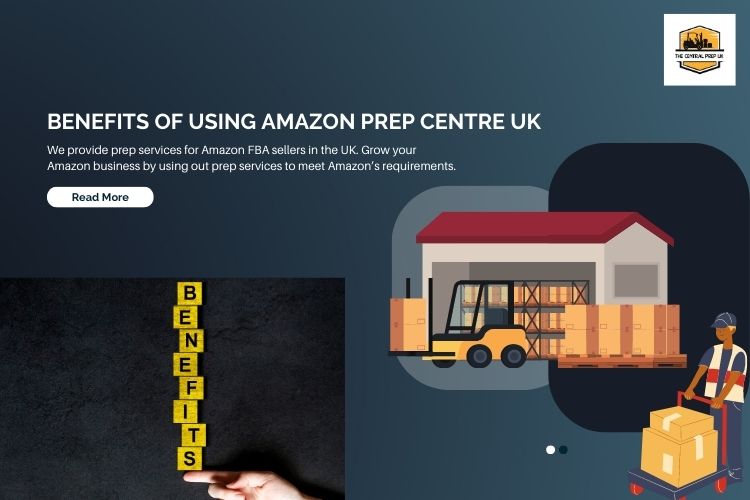 By leveraging the shipping options provided by Amazon Prep Centre UK, you can enjoy several benefits for your business:
Wide Customer Reach
With Amazon's vast customer base and global shipping capabilities, you can expand your reach to customers both locally and internationally. This opens up new opportunities for growth and increased sales.
Reliable and Efficient Fulfillment
Amazon Prep Centre UK ensures reliable and efficient fulfillment processes. With their advanced logistics network, your products are stored securely and shipped promptly, enhancing customer satisfaction and loyalty.
Access to Prime Customers
Enrolling your products in the Amazon Prime program allows you to tap into a dedicated customer segment that values fast and reliable shipping. This can significantly boost your sales and visibility on the platform.
Streamlined Inventory Management
Amazon Prep Centre UK offers robust inventory management tools, allowing you to keep track of your stock levels, monitor sales, and replenish inventory seamlessly. This helps prevent stockouts and ensures a smooth fulfillment process.
Professional Packaging and Shipping
With Amazon's expertise in packaging and shipping, you can rest assured that your products will be handled carefully. Professional packaging protects your items during transit and enhances the overall customer experience.
How to Get Started
Getting started with Amazon Prep Centre UK is easy. Follow these steps to optimize your shipping processes and expand your reach:
Create an Amazon seller account if you haven't already done so.
Set up your inventory and product listings on the Amazon platform.
Choose the shipping options that best suit your business needs, such as standard shipping, Amazon Prime, or international shipping.
If you prefer to use FBA, prepare your inventory and ship it to the designated Amazon fulfillment center.
Monitor your inventory levels, sales performance, and customer feedback using the seller dashboard.
Continuously optimize your shipping processes based on customer feedback and market demand.
Tips for Optimizing Your Shipping Processes
To maximize the benefits of using the best Amazon Prep Centre UK, consider implementing the following tips:
Ensure accurate product descriptions and images to minimize returns and customer dissatisfaction.
Utilize Amazon's labeling and packaging guidelines to ensure compliance and streamline the fulfillment process.
Regularly monitor and adjust your inventory levels to prevent stockouts or excess inventory.
Optimize your product listings with relevant keywords and compelling descriptions to improve visibility and attract more customers.
Provide excellent customer service by promptly addressing inquiries, concerns, and returns.
Conclusion
Expanding your reach and optimizing your shipping processes are crucial for Amazon sellers looking to thrive in the competitive e-commerce landscape. With Top Amazon Prep Centre UK, you can tap into a wide range of shipping options, leverage Amazon's expertise, and provide an exceptional customer experience. Utilizing the best Amazon Prep Centre UK services can streamline your fulfillment operations, increase customer satisfaction, and boost your sales.