Introduction:

If you're searching for the best Amazon prep centre in the UK, look no further than The Central Prep. As a leading provider of exceptional services for Amazon sellers, we are dedicated to meeting all your prep needs and ensuring a smooth and efficient experience. With our state-of-the-art facility, comprehensive solutions, and convenient location, we are the top choice for sellers looking to optimize their Amazon operations.

Why Choose The Central Prep?

When it comes to selecting the best Amazon prep centre in the UK, The Central Prep stands out for several reasons:

Extensive Experience:
With years of experience in the industry, we possess in-depth knowledge of Amazon's policies and requirements. Our team of experts stays updated with the latest guidelines to ensure your products are prepped to meet Amazon's standards.

Tailored Solutions:
At The Central Prep, we understand that each seller has unique needs. We offer comprehensive services, including product inspection, labeling, poly bagging, bundling, and more.Our offerings can be tailored to meet your unique needs requirements.

Excellent Customer Service:
Customer satisfaction is our top priority, and strive to provide outstanding support. Our committed crew is always here to help you and address any concerns or questions. We aim to build long-term relationships based on trust and reliability.

Comprehensive Amazon Prep Services

Product Inspection:
Our meticulous inspection ensures that your items meet Amazon's quality standards. We identify any issues or defects, allowing you to rectify them before shipping to Amazon's fulfillment centers.
Labelling and Barcoding: Accurate labeling and barcoding are crucial for efficient inventory management. Our experts are well-versed in Amazon's labeling requirements, ensuring each item is properly labeled for effective tracking and processing.

Poly Bagging and Bundling:
If your products require poly bagging or bundling, we provide professional services to protect your items during transit. Our experienced team can assist in bundling multiple products together to create attractive sets.

Photography Services:
High-quality product images are essential for attracting customers and boosting sales. At The Central Prep, we offer professional photography services to capture your products' unique features and enhance their appeal.

Inventory Storage:
Our state-of-the-art facility has advanced security systems, providing a secure space to store your inventory. You can trust us to keep your products safe until they are ready for shipment.

State-of-the-Art Facility for Maximum Efficiency

Modern Warehouse Infrastructure:
At The Central Prep, we have invested in a modern warehouse infrastructure. Our facility uses cutting-edge technology to optimize efficiency, including barcode scanning systems and inventory management software.

Scalability and Flexibility:
Our facility is designed to accommodate your needs, whether a small seller or an enterprise-level business. We can handle various product types, sizes, and volumes, allowing you to scale your operations seamlessly.

Streamlined Processes:
We have fine-tuned our workflow to minimize processing time and maximize accuracy. Our efficient processes ensure that your products are promptly prepped, packaged, and ready for shipment.

Fast Turnaround Time to Accelerate Your Business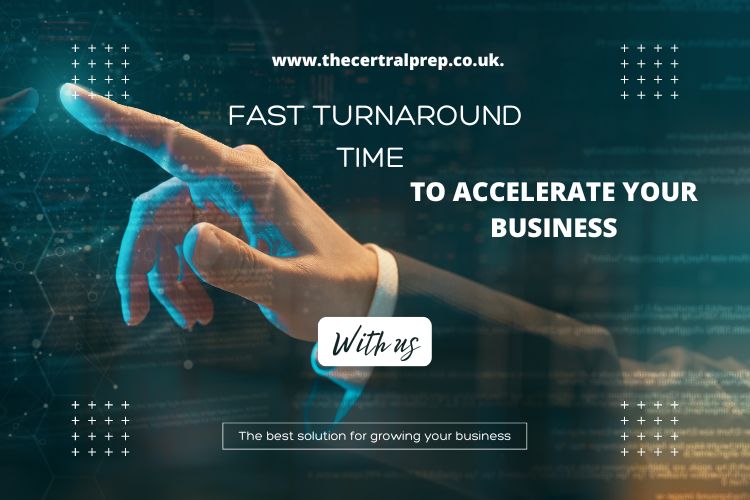 Timely Order Processing:
We understand the importance of speed in e-commerce. We aim to help you get your products to Amazon's fulfillment centers quickly and efficiently, enabling you to start selling and generating revenue without delay.

Expedited Prep Services:
We offer expedited prep services for time-sensitive orders or urgent deadlines. Our team puts in great effort to make sure that your products are prepped and ready for shipment within the shortest possible time frame.

Efficient Order Management:
Our streamlined order processing system ensures accurate receipt, processing, and preparation of your inventory. We handle the entire prep process with precision and attention to detail, allowing you to focus on growing your business.

Competitive Pricing for Cost-Effective Solutions

Transparent Pricing Structure:
The Central Prep believes in transparent and competitive pricing. Our rates are designed to offer cost-effective solutions without compromising quality or service.

Tailored Packages:
We offer flexible pricing packages tailored to your needs. Whether you have a one-time shipment or require ongoing prep services, we can create a package that suits your budget and requirements.

Cost Savings:
Outsourcing your prep needs to The Central Prep can help you save money in the long run. You can concentrate your efforts on other business-related areas by eliminating the need for additional warehouse space, equipment, and labor.

Conveniently Located at Amazon Prep Centre

Conveniently located in Manchester M8 8LR , UK, our Amazon prep centre at The Central Prep is easily accessible for sellers throughout the UK. Our strategic location allows for efficient transportation and quick turnaround times.

Conclusion:

The Central Prep offers unparalleled services When choosing the best Amazon prep centre in the UK. With our comprehensive range of solutions, state-of-the-art facility, fast turnaround times, competitive pricing, and exceptional customer care, we are your ultimate partner in optimizing your Amazon business. Contact The Central Prep today and experience the difference we can make for your Amazon operations.